Staa wa muziki kutoka nchini Nigeria, Davido sasa anatambulika kama Officer Of The Order Of The Niger (OON), cheo cha heshima na chenye hadhi ya juu alichotunukiwa ikiwa ni ishara ya kutambua mchango wake mkubwa katika tasnia ya muziki na sanaa kwa ujumla.

Tuzo hii ni moja wapo ya tuzo za juu kabisa zinazotolewa nchini humo kwa watu maarufu na wasio kwa kutambua mchango wao mkubwa katika nyanja mbalimbali zenye lengo la kulitangaza Taifa.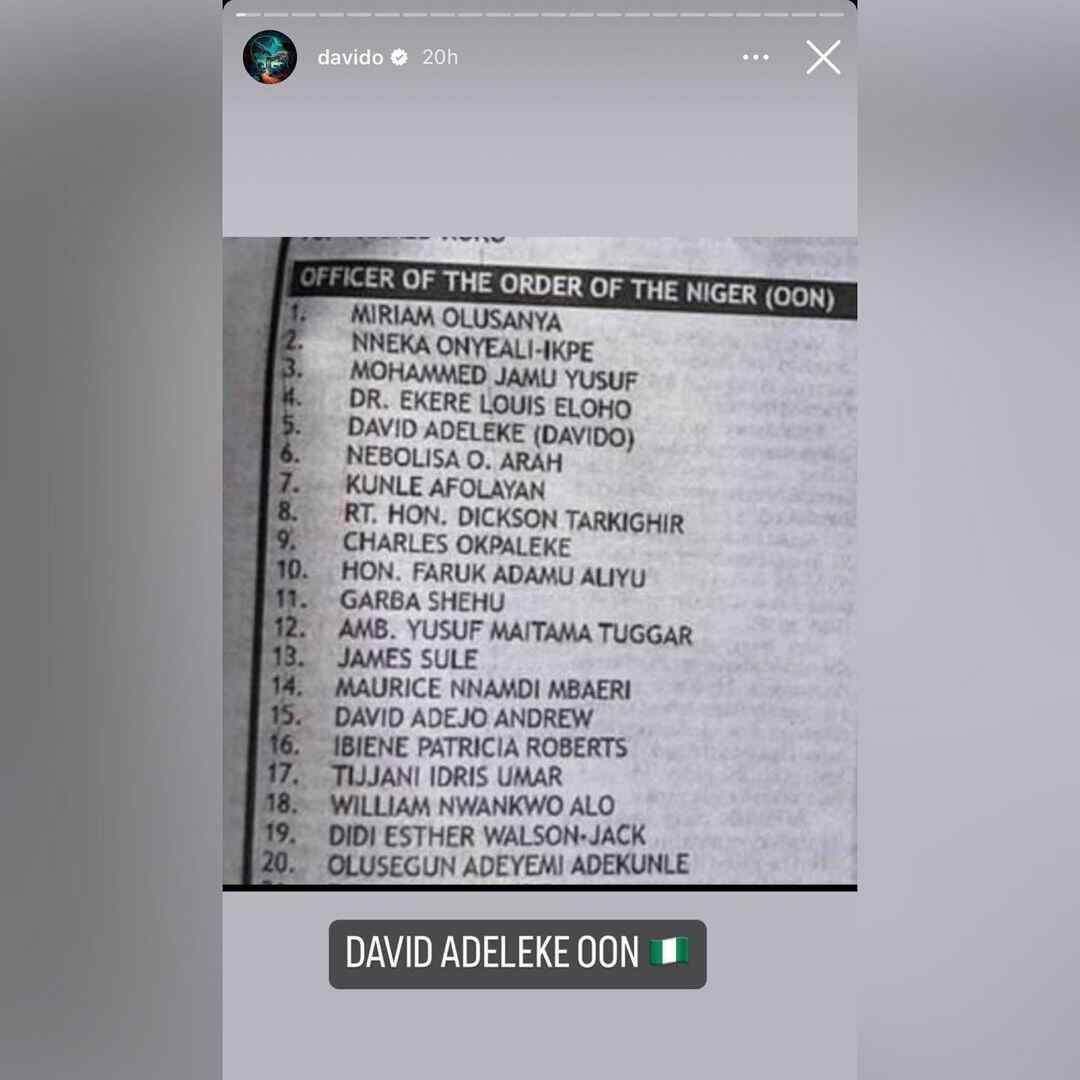 Obo na watu wengine 20, wametunukiwa cheo hicho kutoka kwa rais anayemaliza muda wake madarakani, Muhammadu Buhari baada ya kuonesha ujuzi wake uliothibitika, ubunifu wa kipekee, na mafanikio makubwa katika kazi yake ya muziki na hivyo kupata heshima hii ya kipekee.

Aidha Davido amekuwa na ushawishi mkubwa katika muziki wa Nigeria na kimataifa, ambapo kwa sasa ameendelea kutawala Air Waves na albamu yake mpya "TIMELESS" iliyoachiwa rasmi Machi 31, mwaka huu.